Scico
It's official: Everywhere in science there's a mysterious lack of ground-breaking papers
By Jo Nova
Across all branches of science, new ideas that reset the paradigms have quietly vanished.
The spark never started in the star-ideas that should have shone, and we find ourselves suddenly under a dark sky, looking up at a galaxy of burnt gravy, thinking something is missing. As dominant paradigms became entrenched in every field of science, the great new replacement ideas starved.
Naturemight as well have labeled this "A graph of Original Thought at University"
It's like some sole giant entity infected every area of science and crushed original thinkers.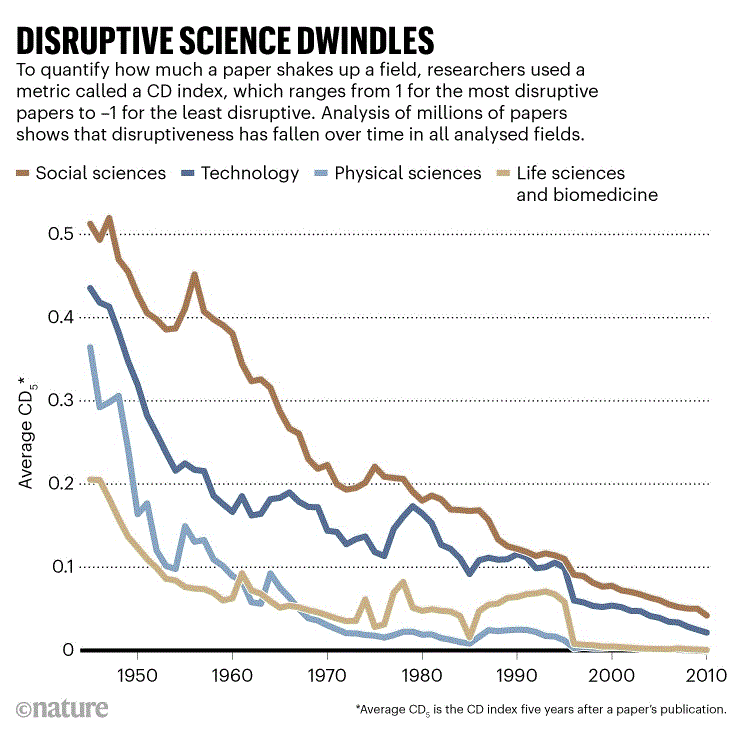 Disruptive science sounds like something impossible to measure, but the researchers found way to test for the arrival of new papers that replace past paradigms. Genius discoveries may still have happened, but…
View original post 753 more words