Scattered Shots
Authored by Mark Glennon and JohnKlingner via Wirepoints.org,
Are political preferences truly behind the census data showing migration away from places dominated by Democrats? Where is that heading?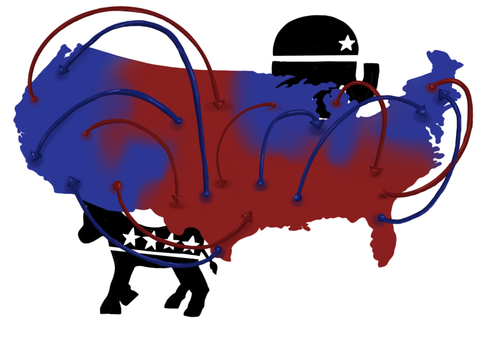 We finally have at least some empirical evidence for the answers beyond the net population changes which we've already seen showing flight from blue states. It's a national survey conducted by theTrafalgar Grouplast month indicating that America may be politically segregating at a much faster pace than is apparent from net population changes.
The national survey asked likely voters, "Have you moved in the last 3 years, or plan to move in the next year, to a region that aligns more closely with your political and/or personal beliefs?"
Over 4% of Republicans and independents said they had already moved, in the last three years, to a region more closely aligned with their political beliefs.
Far more importantly, over 10%…
View original post 749 more words