International Liberty
I periodically use a "most depressing" theme when writing about charts or tweets with grim data.
I've done that with regional data and also looked at depressing data from specific countries.
Today, we're going to look at some "most depressing" information about the United States. Here's a tweet from Yale Professor Alice Evans about labor force participation for working-age men in developed nations.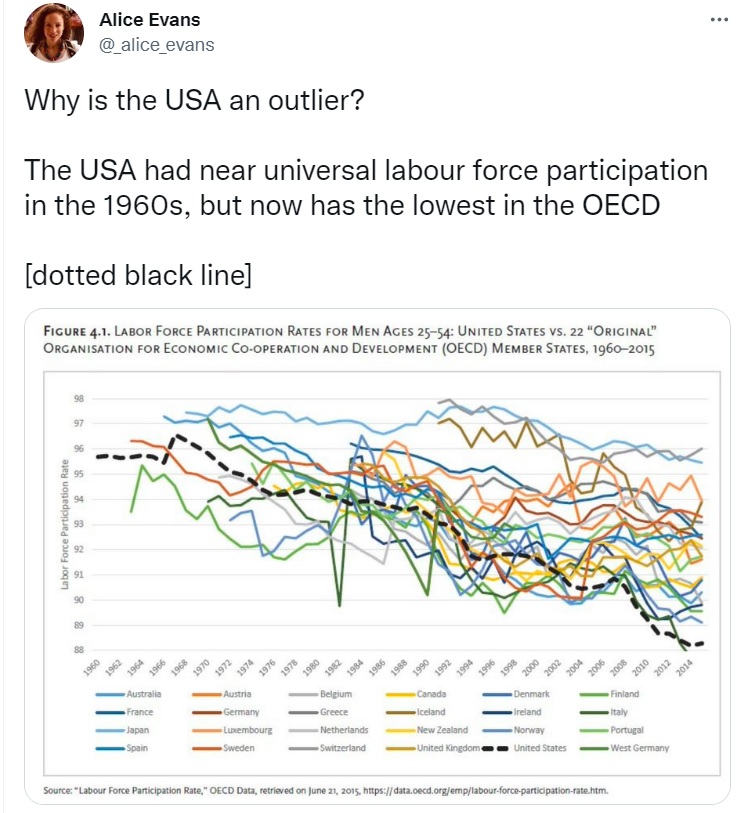 Let's start by emphasizing that that the labor force participation rate (or the employment-population ratio, for those who prefer that data set) is a more important indication than the unemployment rate.
After all, our prosperity is tied to the quantity and quality of labor and capital in the economy. Which leads me to three observations.
It is definitely bad news when labor force participation declines over time.
It is even worse news when it declines for men in their prime working years.
And…
View original post 491 more words