International Liberty
California is a beautiful state, but it seems politicians are trying to drive away people and businesses with terrible policies.
And here's a satirical video about the exodus.
Our second item reminds me of the famous joke comparing coyotes in California and Texas.

Next we have a grim look at the state's possible future.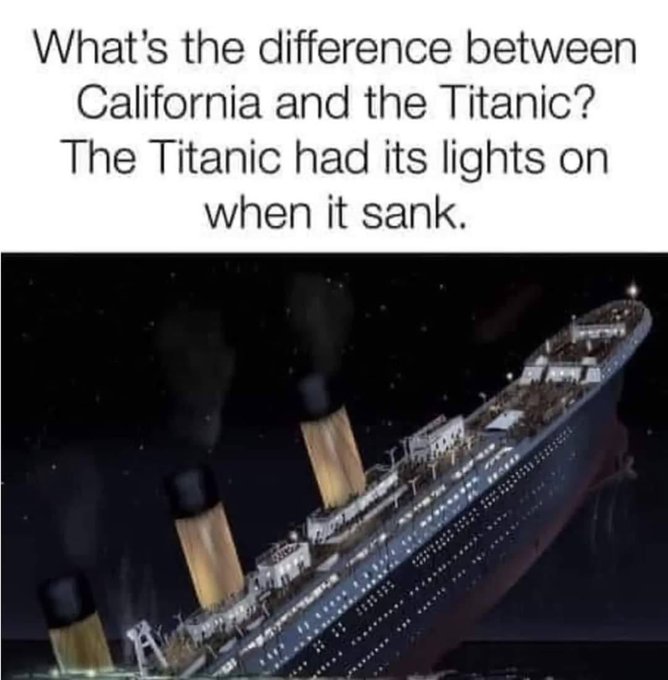 For our fourth item, here are some excerpts from an article published by America's top site for political satire, the Babylon Bee.
Florida Governor Ron DeSantis flew 50 migrants to an affluent island in Massachusetts… Progressives have labeled the action as "cruel" and "heartless," but when California governor Gavin Newsom volunteered asylum for the migrants in his own state, they declined the offer since they had only recently escaped a collapsing communist state without electricity. …The migrants say that California's trash-littered sidewalks, water shortages, and electrical outages bear too much resemblance to the Venezuela…
View original post 171 more words