Scattered Shots
Authored by Charles Hugh Smith via OfTwoMinds blog,
Global food production rests on soil and rain. Robots don't change that.
Of all the modern-day miracles, the least appreciated is the incredible abundance of low cost food in the U.S. and other developed countries.The era of cheap food is ending, for a variety of mutually reinforcing reasons.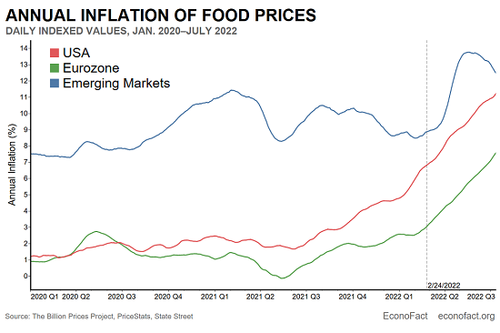 We've become so dependent on industrial-scale agriculture fueled by diesel that we've forgotten that when it comes to producing food, "every little bit helps"–even small backyards / greenhouses can provide meaningful quantities of food and satisfaction.
Virtually every temperateterroir/micro-climate is suitable for raising some plants, herbs, trees and animals. (Terroirincludes everything about a specific place: the soil type, the climate variations, sun exposure, the bacteria in the soil, everything.)
We've forgotten that cities once raised much of the food consumed by residents within the city limits.Small plots of…
View original post 1,320 more words