International Liberty
There isn't much good news coming from Washington, DC, especially since Biden was able to push through a (fortunately watered-down) package of more spending and higher taxes.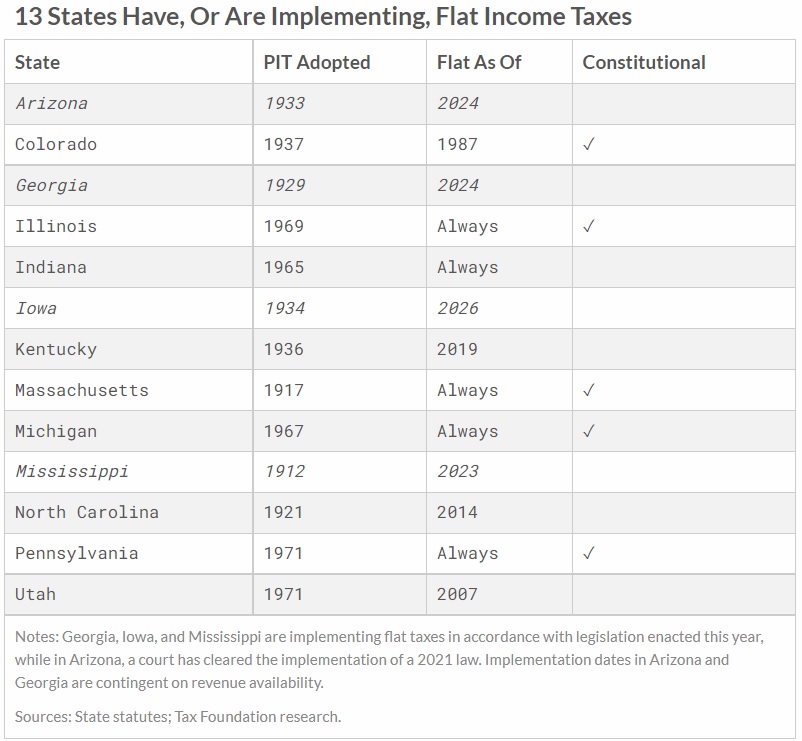 But there have been some very positive developments at the state level over the past couple of years.
I've already written several times about how school choice has been spreading, led by big reforms in states such as Arizona and West Virginia.
The other big development is that states are lowering tax rates and replacing discriminatory "progressive" tax systems with simpler and fairer flat taxes that are more friendly to growth.
In a column for Forbes, Patrick Gleason of Americans for Tax Reforms discusses the latest developments in state tax policy – most notably Idaho's shift to a flat tax.
…he second half of the year is resulting in further income tax relief and strengthening the recent…
View original post 362 more words