Econophysics2020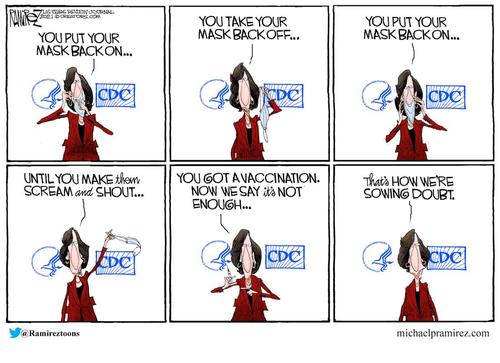 Kurt Schliter: https://townhall.com/columnists/kurtschlichter/2021/07/29/imagine-if-they-hadnt-lied-to-us-for-the-last-18-months-n2593208
Imagine If They Hadn't Lied To Us For The Last 18 Months
Everybody wrap something around your face again even though they said you wouldn't need to if you got vaxxed! But they didn't lie – no, apparently a bunch of people – and not just those evil white nationalist-Christian-gun-Jesus-flag people – are refusing to get the vaccine, and the reason is that they are moral defectives somehow in thrall to Tucker Carlson's Svengali-like powers of persuasion. You see, the people who won't get it are stupid people who hate science because they refuse to trust the people who have spent the last year-and-a-half lying to them.
I don't blame those folks a bit.
Let's try a thought experiment. Let's imagine our ruling class was not as utterly corrupt, dishonest, incompetent and downright stupid as it manifestly is. I know that's hard, but go with me.
This…
View original post 977 more words